Meet Our Nurses and Medical Assistants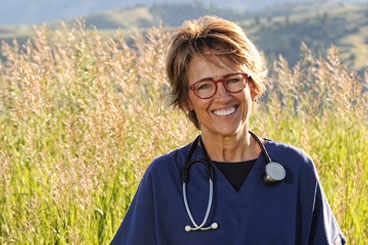 Julie Coate, BSN, RN
Julie Coate was born and raised on a small hereford ranch in Montana and graduated from MSU with a Bachelor of Science in Nursing. She and her husband, Bill, a retired Marine colonel, and their 3 children, lived in Australia, Hawaii, Guam, and Japan, as well as numerous places across the U.S.. Julie loves Jesus, her family, hiking, bicycling, skiing (XC and downhill), golfing, traveling, and is learning the fine art of fly fishing.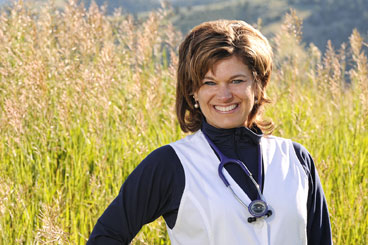 Raelynn Green, CMA
I was born and raised in Bozeman.  I attended school in Spokane, Washington where I obtained my Certified Medical Assisting degree.  I have worked as a CMA for over 25 years in the Bozeman community.  I am married and have two wonderful daughters.  In my free time I enjoy cross country skiing, mountain biking, yoga, hiking  and watching anything my girls are participating in!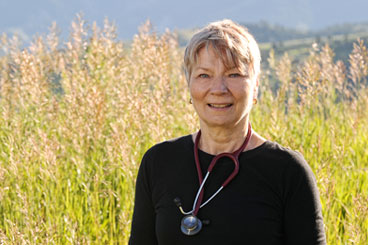 Jan Johnson, RN
I have been working as a nurse in both the hospital and clinic settings for over 40 years. I am married and have two grown daughters and  two grandsons. I enjoy Family Practice nursing because of the variety of patients that we see and the variety of nursing skills needed. In my spare time, I enjoy hiking, reading, and playing with my grandsons.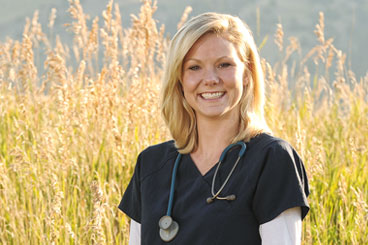 Nicole Kleinsasser BSN, RN
Hello my name is Nicole.  I am married to my beloved husband Luke.  I enjoy the beautiful outdoors of Montana especially hiking and ice skating.  Exploring new places is an enjoyable past time, but I have especially loved serving on a few medical mission trips.  In 2011, I graduated from nursing school at MSU.  Since graduation, I have worked inpatient care at Billings Clinic and in a family practice clinic in Bozeman.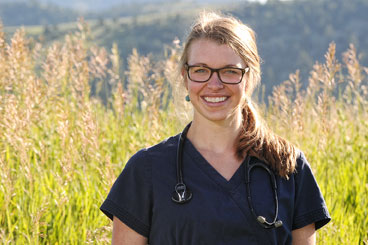 Emily Benincasa, BSN, RN
I grew up in Montana and have enjoyed all the wonders and fun that Montana holds. I love to mountain bike, backpack, and ski with my dogs and husband, Dominic. I graduated with a Bachelor of Science in Nursing from Whitworth University and Washington State University College of Nursing. I have loved being a part of the Bozeman Clinic family since 2011.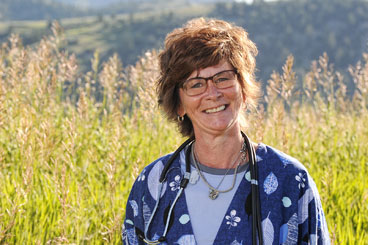 Ima Martello, RMA
I have been employed by the Bozeman Clinic for over 22 years first as a receptionist and more recently as a Registered Medical Assistant. I am happily married to Tom and have two children, Shelbie and Riley. I enjoy floating the rivers , my mini dachshund, and University of Montana Western football.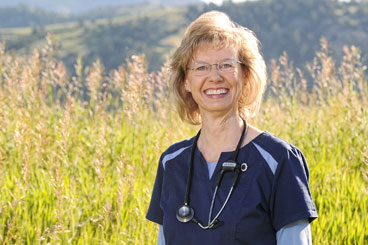 Carol Tweet, BSN, RN
I graduated from Montana State University with a Bachelor of Science in Nursing in 1989. Over the years, I have worked as a Registered Nurse in oncology, medical-surgery, home health, and cardiology. As Dr. Benda's nurse, I enjoy serving the people of the Gallatin Valley as well as the people of Mexico with the Rocky Mountain Ministries team. My husband Jim and I have had the joy of raising two young men, Sean and Connor. Twenty years in the Air Force instilled in her a love of travel. In her spare time she enjoys photography, gardening, singing, cooking, and exploring the beauty of Montana.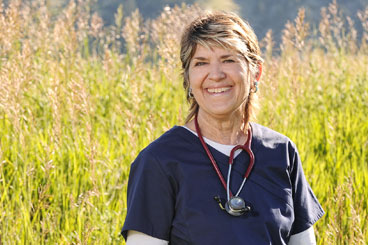 Nancy Slyngstad, LPN
I have worked with Dr Sonnenberg as an LPN for over 13 years and continue to enjoy this wonderful workplace and patients….Previously I had been an elementary teacher but always had a desire to go into nursing. With my husband's encouragement, I started a new career and graduated from Montana Tech.  I also enjoy reading, biking, and spending time with family and grandkids.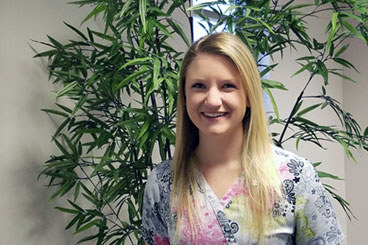 KATELYNN CHAMBERLIN, BSN, RN
I grew up in Bozeman and graduated from Heritage Christian High School and Montana State University. After graduating from college I accepted a nursing position at St. Vincent's in Billings as an Orthopedic nurse. I feel really blessed to be employed by the Bozeman Clinic and I am so happy to be back in Bozeman where I can spend time with my family. I love being involved with children and young adult ministries in the church where I grew up; Grace Bible. In my free time I like to ride horses, hike, and read but my greatest joy comes from spending time with my nieces and nephews.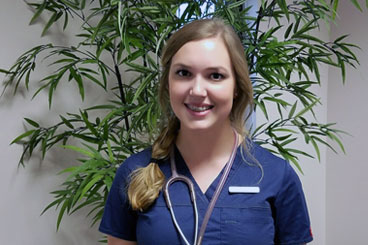 MADI SILVERNAGEL, BSN, RN
I was born and raised in Billings, Montana and attended Montana State University. After graduation from college I worked at St. Vincent's in Billings as a NICU nurse. I have recently joined the Bozeman Clinic and work with Dr. Chrisy Mitchell. I am excited to be back in Bozeman where I can enjoy all of the outdoor activities available to me here. I love to hike, backpack, and ski and when the weather is uncooperative I love to paint.